Check Out Video On "Non-Surgical Treatment Options for Sciatica / Back Pain" By Dr Nivedita Page (MBBS, MD, FIPM (Perth,AU), FIAPM)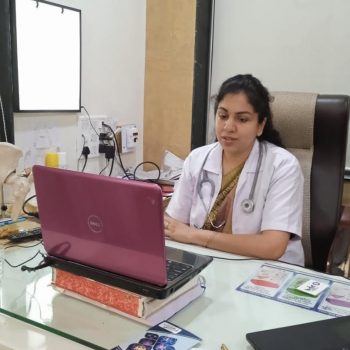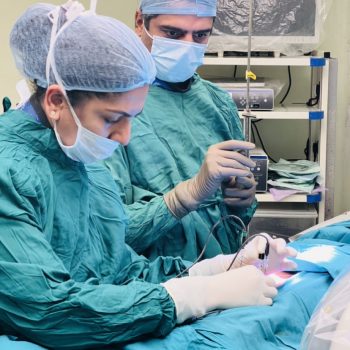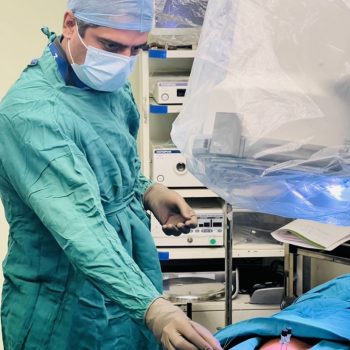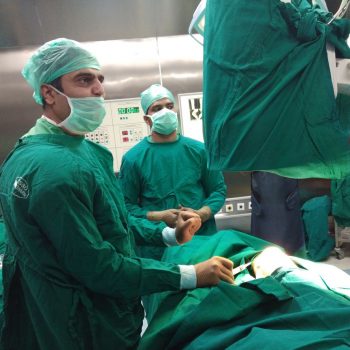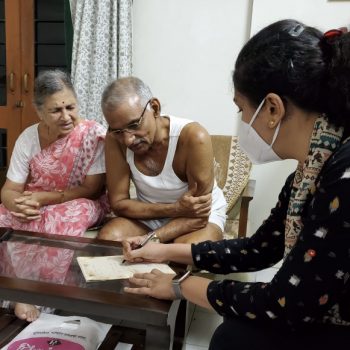 Why Does My back Hurt?
Owing to the upright posture of humans, back pain is one of the most common reasons for visiting a doctor. In fact, degeneration of the spine is one of the normal effects of ageing. There are various structures in your back that could be painful, which include
Muscles
Ligaments
Disc
Nerves
Bones
Joints
How Can I Manage My Back Pain at Home?
Back Pain lasting for less than a couple of months, pain that gets relieved on rest, pain not associated with tingling, numbness or weakness of any part and pain not affecting day to day activities can be managed at home by simple measures
Core strengthening: Contrary to popular belief, the core is not only the abdomen muscles. It involves back muscles as well. It is basically the central part of your body. Exercising regularly to maintain core strength is a great way to prevent back pain. A flat tummy is the added advantage!
Maintaining mobility of the spine: Sedentary lifestyle leads to maintaining a fixed position of the back for prolonged periods. Also hamstrings and neck muscles go into spasm. All this leads to change in dynamics of spine motion, stiffness of the joints and muscles, ultimately aggravating back pain. Doing simple stretching and twisting movements every hour and getting up and walking about, along with forward and backward bending will take less than a minute of your time, but will go a long way in reducing stiffness.
Never ever exercise without a proper warmup- I see several cases of gym injuries leading to back pain. The idea behind warm up is, prior to starting exercise, our muscles are idle, and have accumulated lot of water. Also the muscles and joints are stiff. If we start exercising directly, these muscles and joints are more prone for injury which could lead to complications.
Lifting weights: avoid lifting weights more than 10% of your body weight if you already are suffering from back pain. Also if weight has to be lifted from the ground/from low height, always bend your knees and thrust your hips out while lifting. This off loads the back and you can prevent injuries.
The ideal mattress should be firm. it is true that very soft mattresses can aggravate back pain, as the back doesn't receive any support if the mattress is too soft. However, sleeping directly on the ground is also not advisable as the spine curvature cannot be maintained if mattress is too hard.
Pain killers should be taken cautiously, as long term use of pain killers could lead to side effects on kidneys, blood clotting etc. Also the root cause of pain should be detected and tackled rather than just suppressing the symptoms.
Obesity and back pain: increased weight leads to pressure on the spine and aggravates back pain. Losing just 10% of your body weight will help reduce back pain drastically. However, crash diets or vigorous exercises are not recommended. Weight loss should be gradual and healthy.
Pregnancy and back pain: This is a very common problem, back pain during and after pregnancy, after Caesarean section, and it is a huge topic on its own.
Regular mobility in form of back exercises, yoga, Pilates, whichever form is suitable for you is a must in order to maintain spine health.
Any tingling, numbness, loss of control on urine/motion needs urgent referral to a doctor.
100% Non-Surgical Back Pain Treatment Options at Painex
Pain Medication Or Pharmacotherapy: your doctor will prescribe medicines that relieve pain by relieving inflammation and relaxing the muscles. Also medicines that help in reducing nerve irritation may be prescribed. Over the counter pain killers should be avoided for more than 2 weeks at a stretch.
Epidural injections: For "slipped disc " your doctor may advise an epidural injection.
Radio Frequency Ablation: For pain related to the joints between the vertebrae, a technique called radio frequency ablation helps in reducing transmission of pain signals
Root Blocks: If nerves are getting irritated/ compressed by the prolapsed disc, an injection at the root of the nerve helps in reducing the pain.
Physiotherapy / Ergonomics / Posture Correction
Intramuscular Stimulation (IMS)/ Dry Needling: For chronic back muscle stiffness/spasm mechanical stimulation of back muscles to release the spasm works wonders in relieving the pain.
Why Choose Painex?
Avoided

9000+ Spine Related

Surgeries

.
Treated More than 21000

+ Patients

Suffering from Various Spine & Other Pain Related Problems

100% Non-Surgical (Minimally Invasive), Most-Advanced, Multi-Disciplinary 

Treatment Options Available.
Back to work in 48 Hrs.

25+ Years 

Of Experience in the field of "

Pain Management"

Team Of 

Super Specialist 

Pain Doctors
Treatments Covered Under Insurance

Customised Treatment Plans

 based on the Pain Condition.
Chronic Back Pain is not a normal accompaniment of the ageing process. Having a healthy and Pain Free Back is your right! 
For your Back Pain Treatment, Please consult with our Back Pain Specialist Doctors today. Click here to Book an Appointment. Or you can directly call us: 083904 42266.